Butt funny!
I am getting ready to go see Grease at The Long Center, then after that, I'm going to a party at a new accessories store in Austin. I have today's style photos, but I'm running late, so I shall post when I get home tonight. But.... (haha)
In the meantime, I leave you with this photo of Cruz and the awesome new tee he found in a dollar bin at a thrift store: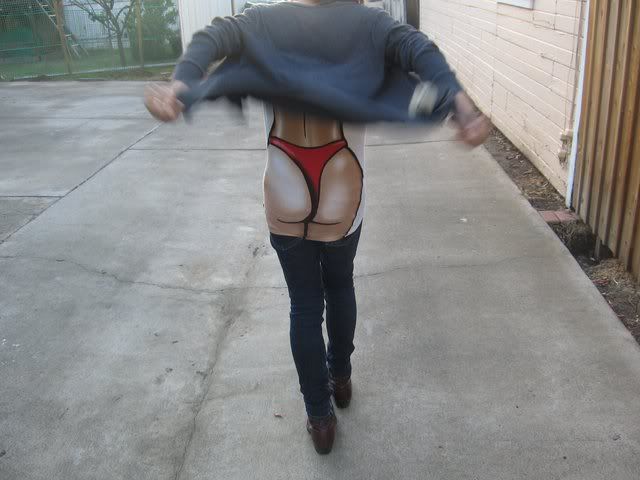 Yep, I tweeted it last night, but I can't stop laughing at the absurdity of it. To see the whole set check out his blog Denim on Denim (warning: this is possibly TEFW- Too Embarrassing For Work).
I've been checking out man style blogs since I'm gearing up to launch the year of the man make-over here on Adored Austin. Aside from Denim on Denim, are there any dude fashion blogs you check regularly? Are you a dude reader? If so, stop lurking and leave your mark!