Spotlight on: Though Very Humble by Linda of Little Tin Soldier
My absolute favorite thing about blogging is that it has given me the opportunity to meet a lot of wonderful, talented people and to form friendships with folks that I may not have had the chance to meet otherwise. One of these friendships formed from blogging is with Linda, of Little Tin Soldier, who I featured back in 2010 as one of my favorite bloggers. Linda lives in San Antonio, but we regularly get together for thrifting adventures, which always results in one of us buying something silly with animals emblazoned on it.
For a long time, Linda has been known for her adorable illustrations, and she's now doing custom illustrations in her newly launched Etsy shop, Though Very Humble. A while back she sent me this Lovebirds illustration in a cute as can be likeness of Chris and me: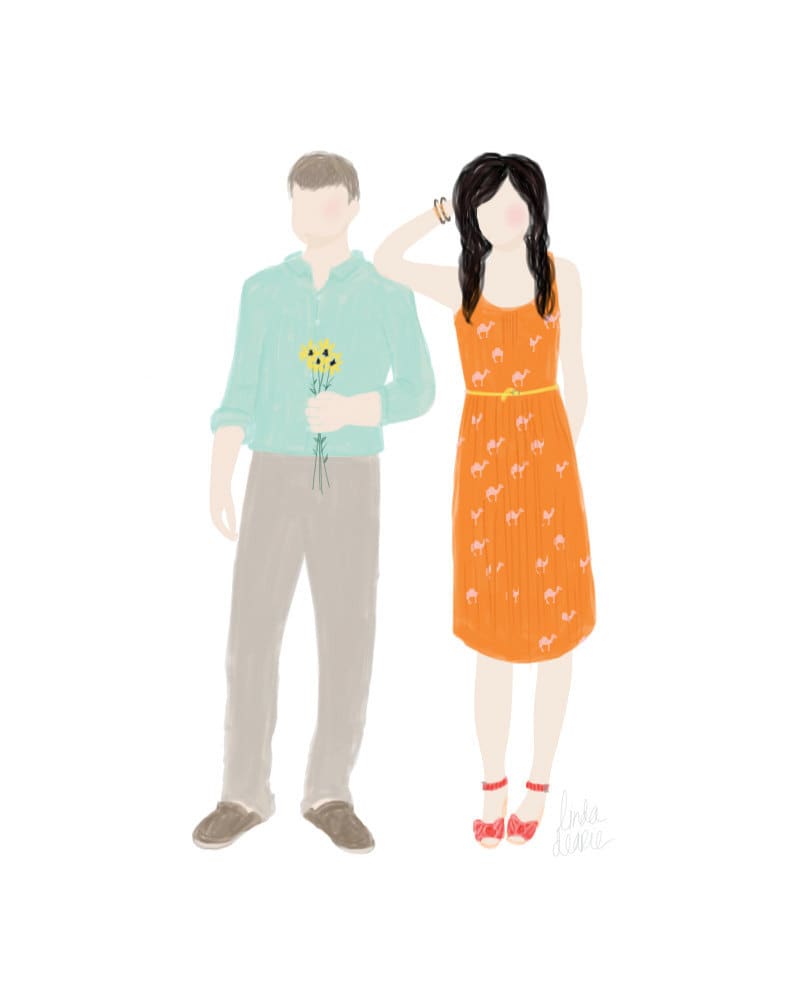 We love it! She even drew the little camel print from this dress! 
In addition to Lovebirds illustrations, she does blog headers, portraits, monograms, and baby announcements. If you need to boost your blog's branding (I think a paperdoll portrait would be so cute in someone's sidebar!) or if you want an adorable gift for an engagement or wedding, you should order a custom illustration from Linda. It's super affordable, especially for fully customized art. Check out samples of her work at Though Very Humble. Yay!